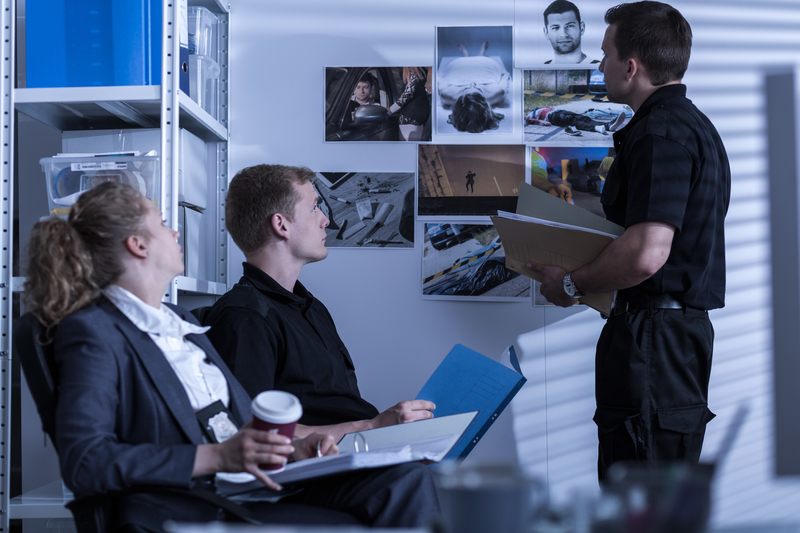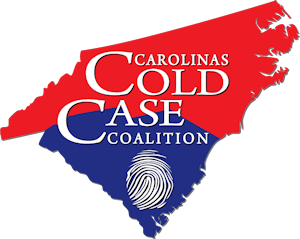 Cold Case Training
The Coalition provides cold case specific training seminars to law enforcement professionals on a quarterly basis in conjunction with sponsorship's that are provided by several of our corporate partners. The following training seminars are available:
Cold Case Investigation
This dynamic two-day seminar is designed to provide investigators with a comprehensive overview of cold case homicide investigations. Methodology and established protocols as well as the latest investigative steps, will be fully explained and evaluated. Recent technological advancements and forensic techniques will be reviewed and discussed. The utilization of non-traditional investigative strategies, undercover scenarios, and the concept of "documentation dissection" will also be fully incorporated into the seminar. Several case studies will be presented from a "lessons learned" perspective. Upon completion of the seminar, investigators will be equipped with the necessary tools to successfully conduct unresolved homicide investigations.
Death and Homicide Investigation
You will be shown the various types of natural, accidental, suicidal and homicidal deaths you may encounter along with proven investigative strategies for each type of case. During this five day seminar, students will learn will learn a systematic process for handling the crime scene from the initial approach through scene documentation and evidence collection. Also, you'll see how the latest technology and forensic sciences can assist you in your investigation. Different motivators for murder will be identified and compared to case examples. Also, follow-up investigative procedure and techniques will be identified.
Advanced Homicide Investigation
This course will focus on equivocal death investigation and how to successfully resolve the most complex homicide cases. Lead investigator roles and responsibilities including administrative requirements and prosecutorial considerations will be identified. Advanced investigative techniques will be applied to investigative theory along with an emphasis on proper case management. The concepts of "linkage", "linkage blindness", "time and distance", and "crime scene staging" will be explored. Crime scene reconstruction techniques and interrogation strategies for the homicide suspect will be taught. "Japanese" and "Dutch" law enforcement perspectives will be compared to United States law enforcement investigative methods and procedures. The importance of theme development during the homicide interview is another area of concentration. Child deaths, cold case investigations, and autoerotic deaths will be reviewed as well as the importance of recognizing "post offense behavior." The importance of the neighborhood canvass, especially as related to the proper sequence of interviews to be conducted will also be examined. The conduct of death and homicide cases in hostile environments will be discussed. Common mistakes in homicide investigations and the need for an "investigative conference" will be identified. Lead development and the concept of "documentation dissection" will be explained through practical exercises. Several case studies will be evaluated to illustrate how complex homicide cases can be resolved.
Death and Crime Scene Management for 1st Responders
This one-day seminar is designed to provide an overview of the duties and responsibilities of the first responders and the importance of the team concept during a violent crime investigation. Proper crime scene boundaries and how to identify primary and secondary scenes will be examined. Other topics covered include types of death and violent crime, goals of the criminal investigation, three critical questions of a homicide investigation, six basic activities of scene processing, class and individual characteristic evidence, time of death indicators, wound characteristics, and the medical examiner system. Students will learn the duties and responsibilities of the first responder and the preliminary investigative procedures required to ensure a thorough and quality investigation is ultimately completed.
Criminal Investigative Analysis
This is an introduction to the technique of criminal investigative analysis (profiling) as it is applies to death investigations. Included is a brief history of the technique and the so-called differences between inductive, deductive and the investigative psychology of criminal profiling. The course focuses on the various motives for murder and how by identifying the motive as displayed in the crime will reduce the size of the suspect pool. Also included will be how the behavior exhibited by the offender at the scene can be used to determine what kind, if any, defense the offender may claim, such as self-defense, not guilty by reason of insanity, or guilty but mentally ill. The students will review various crime scenes and autopsy photographs lab reports and background information of each victim and offer an analysis regarding the sequence of events, motive and any possible defenses.
Non-Traditional Investigative Techniques for Homicide Investigations
This class will focus on non-traditional investigative techniques that can be used for contemporary as well as cold case homicide investigations. Undercover techniques designed to legally acquire both physical and/or testimonial evidence will be discussed. Viable undercover scenarios for the covert acquisition of DNA and other physical evidence will be examined. Interrogation strategies and the concept of "sequencing interviews" will be explored as well as the concept of "seeding the room" and theme development during the interrogation of homicide suspects. Case studies will be examined to demonstrate how these non-traditional investigative techniques can be successfully incorporated into active homicide cases.
Please contact the coalition at 336-813-3299 for a complete list of training opportunities and future training dates.